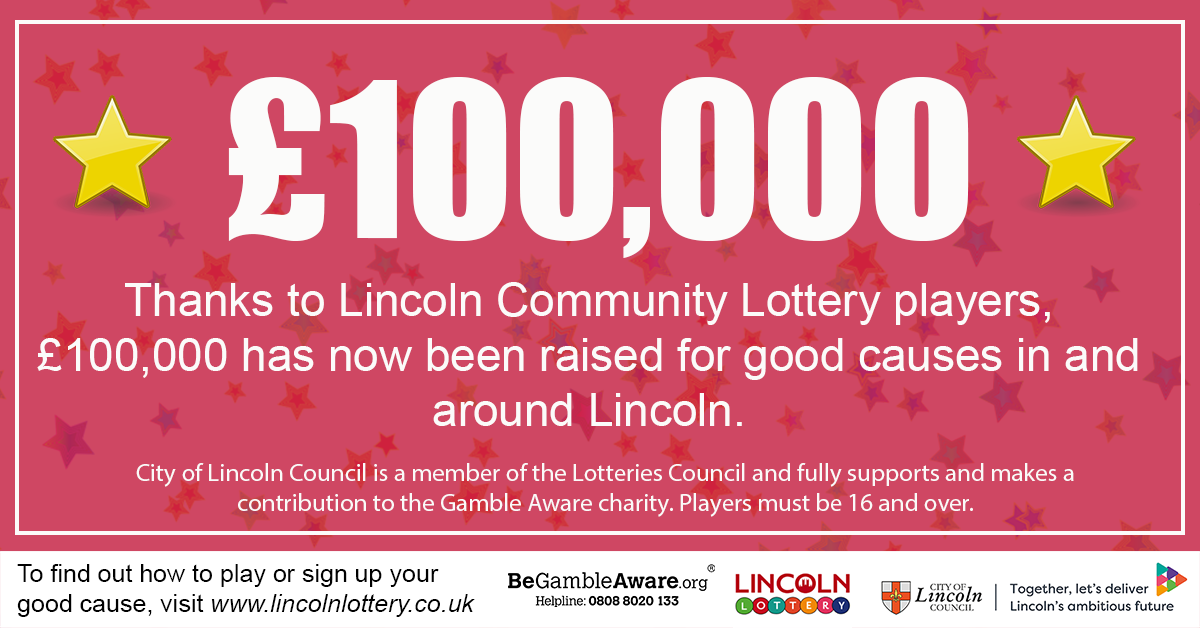 Lincoln Community Lottery raises £100,000 for local good causes
09 February 2021
A community lottery launched by City of Lincoln Council has reached the major milestone of raising more than £100,000.
Since it was created in August 2018, Lincoln Community Lottery has helped local good causes in and around the city to raise thousands in additional funds to support their good causes such as charities and community projects.
Every supporter of the lottery has contributed to raising these funds, with 60 pence in every £1 ticket purchased going directly to local good causes.
Of this 60 pence, 50 pence directly goes to the supporters chosen good cause, with the remaining 10 pence supporting the Lincoln Lottery Community Fund. The remaining 40 pence in every £1 ticket contributes towards administration costs, prizes and VAT.
In 2020, £11,500 from the Lincoln Lottery Community Fund was awarded to the City of Lincoln Covid-19 Crisis Fund. The Crisis Fund was launched by Lincolnshire Community Foundation in April 2020 to provide financial assistance to local charities and community groups working to deliver essential support to families and individuals facing hardship due to Covid-19.
Cllr Rosanne Kirk, Portfolio Holder for Reducing Inequality, said: "I am extremely pleased with the success of Lincoln Community Lottery over the past two and a half years. The funds raised have helped local good causes to deliver their services and have proven to be vital to many especially during the current pandemic. I would like to thank supporters of Lincoln Community Lottery in helping to reach this funding milestone".
City of Lincoln Council is encouraging local good causes to join and benefit from Lincoln Community Lottery. There is no cost to a good cause to join the lottery, however, good causes will be required to meet set criteria. To date, 84 local good causes are benefitting from the lottery.
For further information and to sign up your good cause to Lincoln Community Lottery, visit www.lincolnlottery.co.uk/good-causes.
To purchase tickets to support good causes, visit www.lincolnlottery.co.uk. Tickets cost £1 per week. Players must be 16 or over.
Lincoln Community Lottery is a member of The Lotteries Council and fully supports and makes a contribution to the Gamble Aware charity.
Free, confidential help for anyone who is worried about their or someone else's gambling is available 24/7 via the Be Gamble Aware website www.begambleaware.org or by calling the National Gambling Helpline on freephone 0808 8020 133.
Our causes are on track to raise £40,248.00 this year
1,290 tickets of our 4,835 ticket goal
More top stories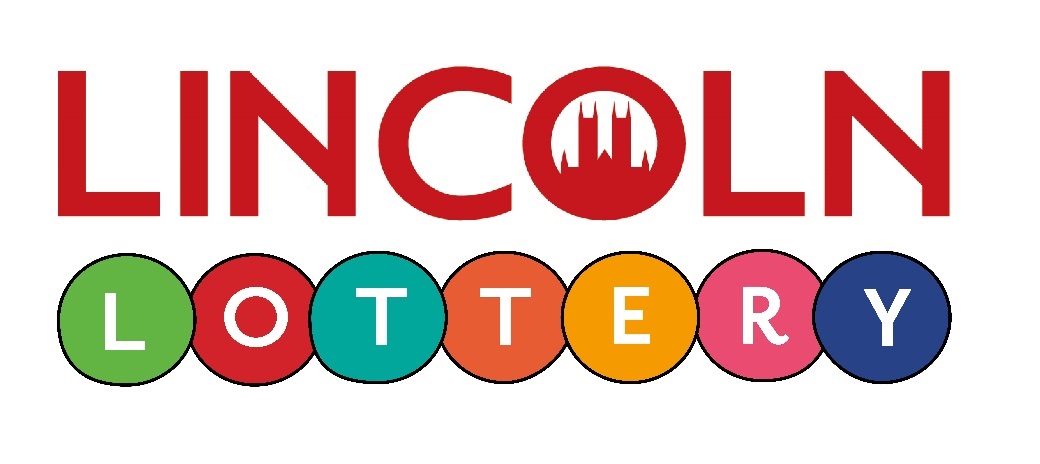 Over £40,000 raised for good causes in second year of Lincoln Community Lottery
Between August 2019 and August 2020, Lincoln Community Lottery raised a grand total of £40,592.42 for good causes located in and around the City of Lincoln. During this time 84 local good caus...
15 November 2020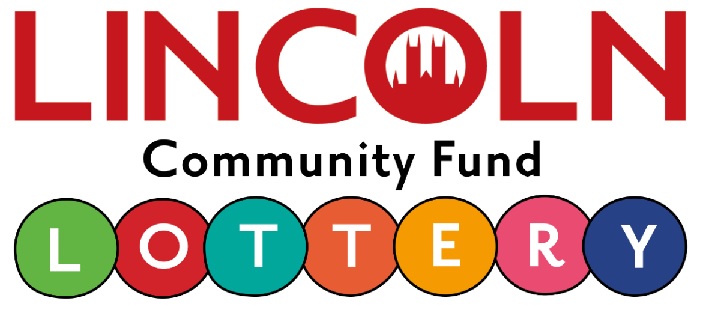 Lincoln Community Lottery awards additional £6,500 to Covid crisis fund
A donation of £6,500 from the Lincoln Lottery Community Fund has been awarded to the City of Lincoln Covid-19 Crisis Fund to help frontline and voluntary groups supporting the most vulnerable, i...
05 November 2020
Back to full list
Our causes are on track to raise £40,248.00 this year
1,290 tickets of our 4,835 ticket goal