 Lincoln Lottery Community Fund awards £10,000 to local good causes
19 February 2020
City of Lincoln Council's community lottery scheme has awarded four local good causes with funding totalling £10,000.
The allocation of the fund follows a resident consultation, which identified social isolation and green spaces as the two priority cause areas where the fund should be allocated to.
Following an application and selection process, the four successful good causes include:
Green Synergy – Awarded £5,000 to enable the cause to create a new seating area at Hillside Community Garden, adding picnic benches, seats, planters, bark chip, notice boards and signage. The garden regularly receives visits from patients and staff at Lincoln County Hospital and members of the local community. The funding will allow the garden to support more visitors, have wheelchair accessibility, and enhance the area as a green space where people can chat, interact and socialise.
Mary Hollis, Green Synergy Founder and CEO, said: "We are delighted and very grateful to receive funding to help us continue developing our community garden into a friendly, beautiful, edible, accessible space for everyone to enjoy. Together with our beneficiaries and volunteers we are excited to get started on building our new seating area. We would all like to say a big thank you to the Lincoln Lottery Community Fund and to everyone who has bought tickets."
Acts Trust – Awarded £2,545 to support the running of friendship and support groups 'The Shed' (for men) and 'Butterflies' (for women). The groups provide a place for those who might otherwise be alone, a place for people to make friends, learn new skills in how to support each other, enjoy a wide range of activities and improve mental wellbeing. The funding will allow Acts Trust to continue delivering the groups throughout 2019/20 and engage with a minimum of 40 new members.
Carers FIRST – Awarded £1,455 to support the running of four death cafes in the city. The cafes will be informal discussion groups aimed at those with a caring responsibility for a family member or friend, providing a comfortable environment to discuss their fears and thoughts. The fund will also support Carers FIRST to run a Caring Confidently Programme for carers that will focus specifically on palliative and end of life care.
Lincoln Rugby Football Club – Awarded £1,000 to support the club to host a family activity day. The day will be open to the local community to showcase the positive aspects of the game of rugby for all ages. There will be a range of activities for both children and adults, with an emphasis of having fun, staying active and enjoying the game of rugby in a safe environment
Ross Tarnowski, Lincoln RFC Director of Youth Rugby, said: "We are very fortunate to have been awarded £1000 from the Lincoln Lottery Community Fund to support of a family activity day. This will provide a unique opportunity to welcome people of all ages and showcase our amazing club, facilities, members and the spectacular green spaces that we have to offer. As well as being a great benefit to participants' physical and mental health, rugby can be extremely valuable in the context of social inclusion and integration."
Lincoln Lottery Community Fund has been raised by supporters of Lincoln Community Lottery who have directly selected the fund as their good cause when purchasing tickets, donating 60 pence of every ticket purchased.
Players who have selected to support a specific local good cause have also donated 10 pence of each ticket to the Community Fund, meaning that every player of Lincoln Community Lottery has contributed to the £10,000 which was up for grabs.
Cllr Rosanne Kirk, Portfolio Holder for Reducing Inequality, said: "We are delighted with the success of Lincoln Community Lottery so far and it is great to see the lottery is making a real difference to so many good causes in and around the city."
The council is encouraging not-for-profit organisations, charities, clubs and schools to register for free to use the lottery to raise some additional funds for their cause. To sign up as a good cause, visit www.lincolnlottery.co.uk/good-causes.
To show your support, visit www.lincolnlottery.co.uk to purchase your ticket. Tickets cost £1 per week and players of the lottery can win a weekly £25,000 jackpot and smaller prizes by purchasing a ticket on the Lincoln Community Lottery website. Players must be at least 16 years of age.
There is a 1 in 50 chance of winning a prize!
City of Lincoln Council is a member of The Lotteries Council and fully supports and makes a contribution to the Responsible Gambling Trust.
Our causes are on track to raise £38,750.40 this year
1,242 tickets of our 4,835 ticket goal
More top stories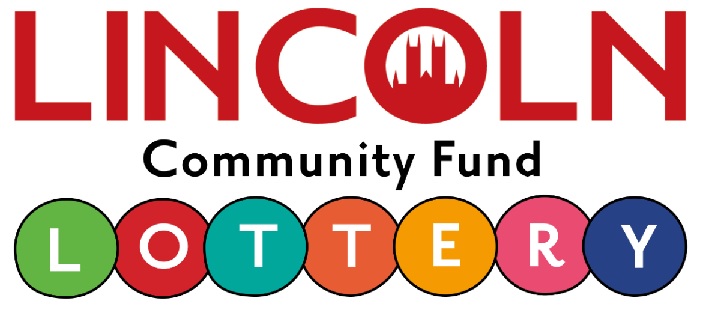 Lincoln Lottery Community Fund opens for applications
The City of Lincoln Council and Voluntary Centre Services are pleased to announce the launch of the Lincoln Lottery Community Fund for 2021. The Community Fund has been raised by players who have di...
20 September 2021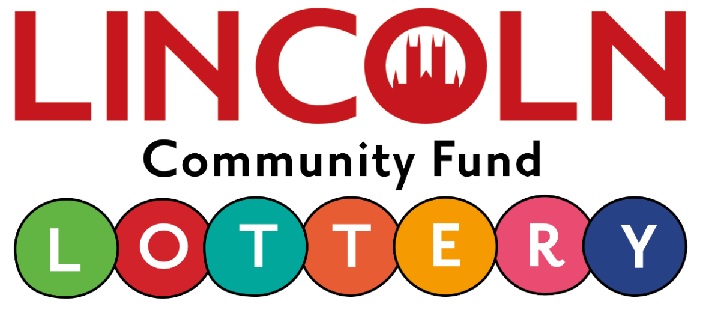 Have your say on the allocation of Lincoln Lottery Community Fund.
City of Lincoln Council is consulting with the residents of Lincoln and Lincoln Community Lottery supporters on the allocation of the Lincoln Lottery Community Fund 2021. The aim of the consultation...
20 August 2021
Back to full list
Our causes are on track to raise £38,750.40 this year
1,242 tickets of our 4,835 ticket goal